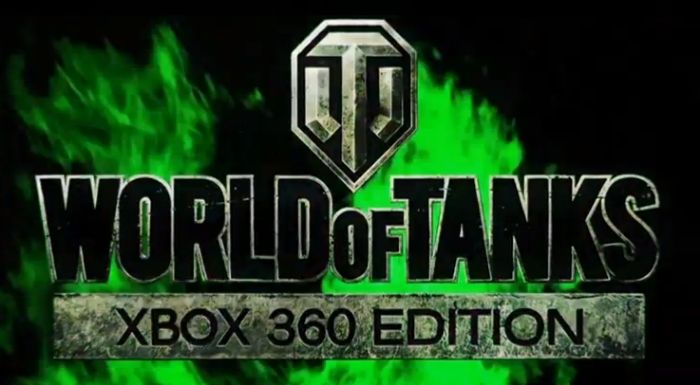 One of the biggest perks about being a part of the gaming community is that, occasionally, I get the chance to preview a game just before the wider world receives it or indeed celebrate its launch. Well, recently I was lucky enough to attend the latter, on behalf of another great website XBLGamerhub (which you can check out here) but what game could I have been revelling in all day?
Well, after enjoying quite a large amount of success within the realms of PC gaming, wargaming.net decided the time was right and what better way to celebrate this glorious launch than with a huge, remote controlled tank battle in the heart of London?
Held at the rather glitzy Hippodrome Casino in Leicester Square, gamers and writers alike were ready and waiting to get things going. Drink and camera in hand I fled into the dark conference room, listening to the sound of explosions and the wurr of tracks as I did so.
As you would imagine, the room was filled with gaming stations, ready for us to plug in and get down to some serious skirmishes, which of course I took no time in obliging. I enjoyed a number of battles, most of which ending in my fairly quick demise due to apparently poor tactical skills but, I focused my mind and ended on a high, determined to take more than a handful of tanks with me. Choosing to take control of some serious artillery, in the shape of the American M12, I settled into a nice vantage spot at the crest of a grassy null and one by one, picked off almost a whole team.
After my small victory, it was time to enjoy the main event, as the chaps at Wargaming were kind enough to set up something I'm sure most lads dream of. A pretty cool village replica, filled with remote control tanks, finally letting everyone do battle for real! (Well as real as possible without all that unsavoury blood, pain and death).
With quite a large interest, I only managed to grab one game with these mechanical wonders in my time at the launch and it's fair to say, it didn't end well. After getting to grips with the controls I was ready, pumped and thirsty for blood!
And then I got caught on a ramp and was taken out by an eagle eyed opponent, quick to capitalise on my blunder!
Despite encountering pretty much constant loss, I enjoyed my time with World of Tanks and the event itself went down a treat.
Check out a video of my exploits below, as well as a short interview I managed to squeeze in with Martin Hall from Wargaming.net.
World of Tanks is out right now and free if you have an Xbox Live Gold subscription, if not then silver members can enjoy a seven day trial.
Q-Starting out as a PC title, World of War Tanks had quite a community anyway, how do you feel the community reacted when you brought about the 360 edition?
A-I think the reaction was quite good, its primarily the same type of game so its just extending the war gaming family
Q-Wargaming definitely has a very welcoming community
A-Yeah, its a great community
Q-Do you think fans were crying out for a console version of the game or did you simply see a gap in the market?
A-Yeah we saw a gap in the market, obviously with the PC success that we've had, we thought why not do a console project and try to capture some of that audience
Q-Does that mean we can expect to see WarPlanes head to console also?
A-theres no plans yet, I haven't heard anything
Q-So what do you think makes World of War Tanks and its community so unique compared to other games and even other free to play titles?
A-I think its due to the fact that its an MMO title, there no bots in games, you know you're dealing with real people and with the 360 you've got all the chat options so you can get to know people more, send messages and have a chat and our forums are where people can meet up and talk about their favourite game, its great.
Q-Obviously its a free to play title but it has purchasable items and unlocks within it, recently Wargaming's CEO (Victor Kislyi) pointed out that for the PC version, 75% of players don't spend any money and he believes the 360 version will be no different. Do you agree with him or do you expect fans will spend their money?
A-I see where he's coming from, you know with the PC version we distribute it, we create it, we do everything. With Xbox and the partnership with Microsoft, they have certain requirements obviously we agree with. We wouldn't have gone with them if we didn't agree with that, so I think for the Xbox 360 players have to purchase Xbox Live Gold to play multiplayer games thats the bottom line so its a requirement thats there.
Q-Do you think having the 360 version available will attract a more diverse audience to the scene? perhaps a slightly younger market?
A-Yeah definitely, I mean even with our PC version we have a very mixed community of older guys who are very big on World War II history to the younger guys who just love playing online games and its the same thing for the xbox really.
Q-And, aside from the great work you guys are doing at Wargaming, if you could have been involved in any other game (past or present) what would it be.
A-Wow, that is a tough one, I play a lot of football games so maybe some sort of athletic game.
Q- Maybe Fifa?
A-Yeah maybe, but theres only so much you can do with a football game, you know so the rules are already in place but the thing with titles that we're doing at Wargaming, we can really push the envelope and come up with different game modes for future that allow us to be more creative, thats why its great to work for Wargaming.